ABOUT US
Alowyn gardens is an award winning landscaped garden spanning 7 acres.
The gardens are known for their 9 different distinct styles as you wander through the carefully designed space.
Enjoy the many view lines that have been designed to delight as you view the gardens from different vantage points.
Alowyn Gardens has been a labour of love for the last 25 years.
John, a landscaper with over 40 years experience, and Prue, a qualified horticulturalist,
bought the plot of land in 1997 when it was just a neglected trotting farm, with only a few trees on the property.
Together with their dedicated staff, they have built the spectacular 'Alowyn Gardens'.
Alowyn also boasts the Wisteria Cafe and a fully stocked extensive nursery.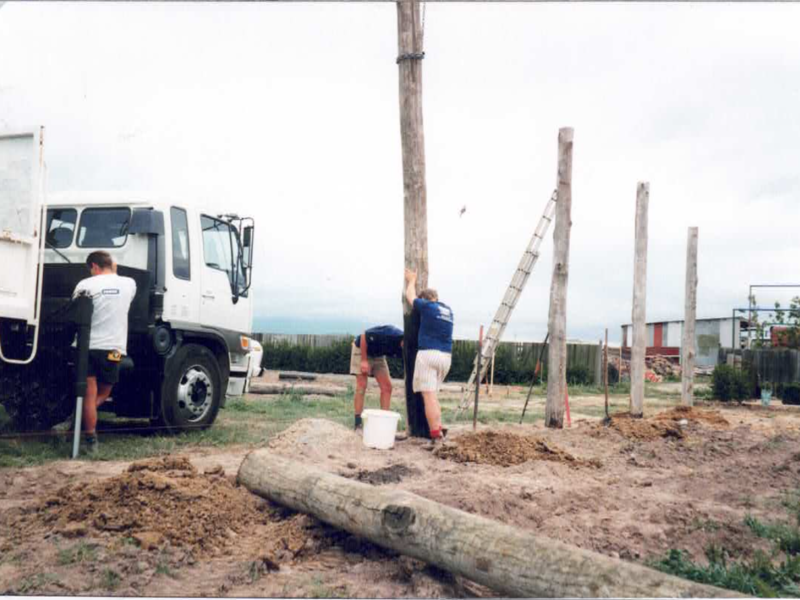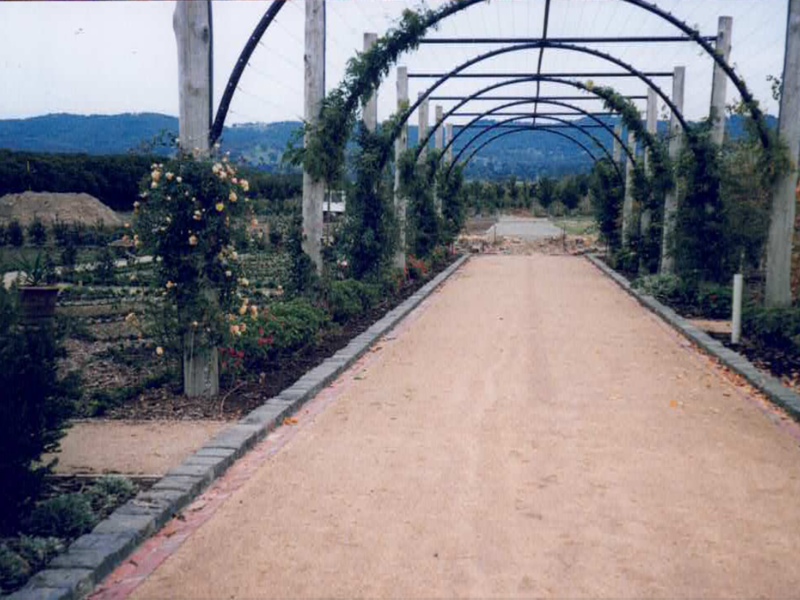 Building the first wisteria arbour – 1999.
Three years later, the wisteria is beginning to cover the arbour.
One of the first areas built was the wisteria arbour in 1999.
The wisteria covering the 100m combined arbour is the Japanese form, Wisteria floribunda 'Longissima', also known as 'Macrobotry's'.
This variety isn't often seen as it takes around 7 years to first flower after planting. However it has one of the largest, longest flowers.
The longest flower we have recorded at Alowyn was 1.68m. in length.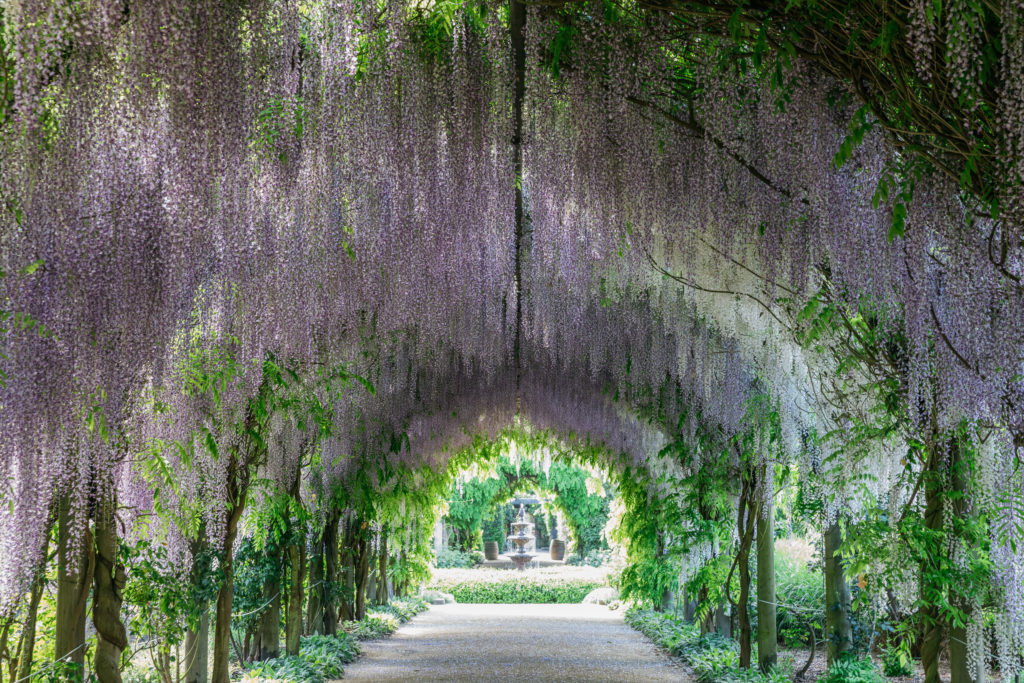 Wisteria arbour in full flower (October) Image by Peter Layton.
Today Alowyn is a place where you can come to relax, stock up on plants from the nursery,
or enjoy lunch with friends in the Wisteria Cafe & Courtyard.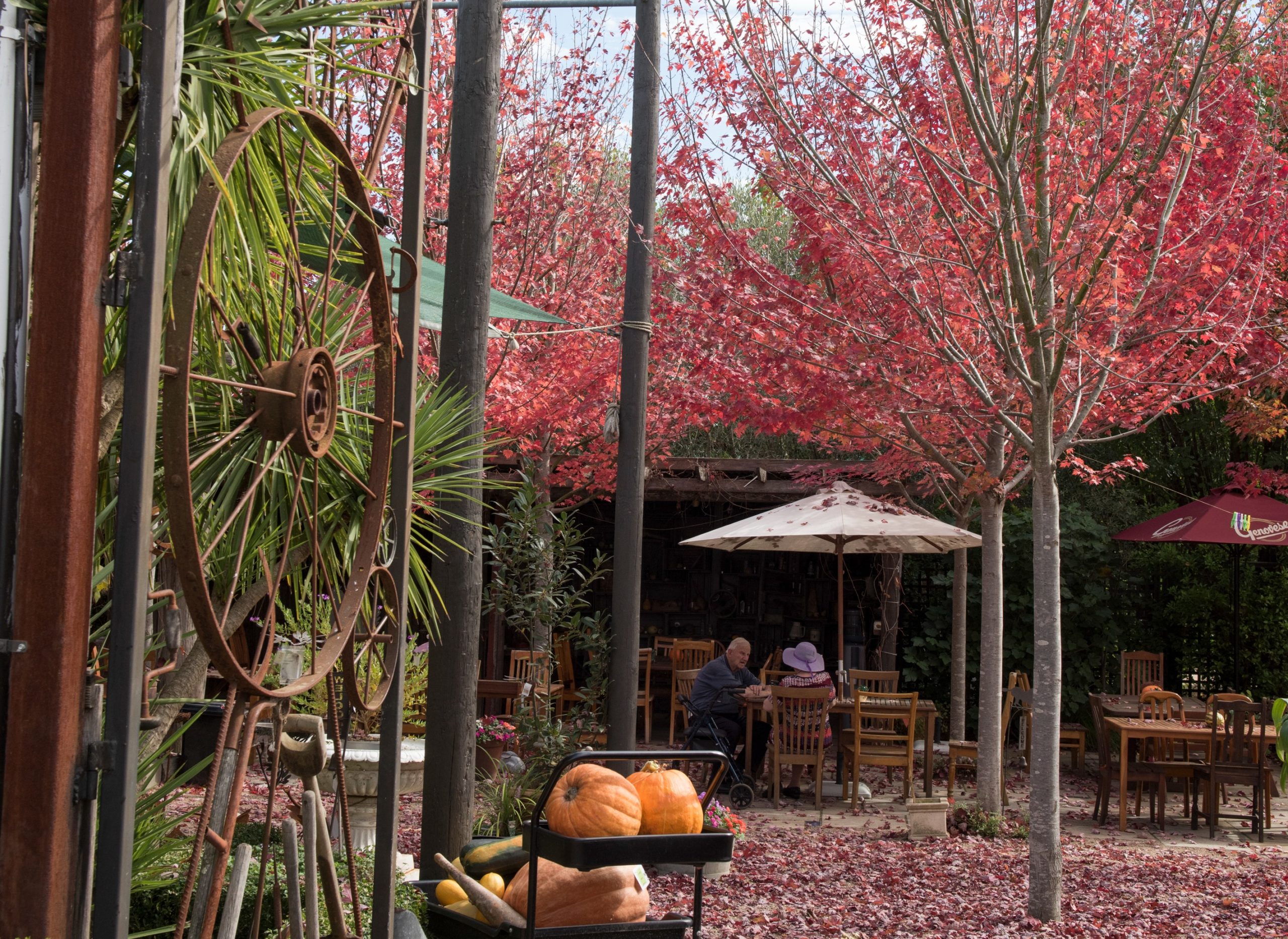 The Maple Courtyard in Autumn.